Grantier Oil Co. Inc - Cobleskill, NY

What can we help you with today?
Welcome to Grantier Oil
For over 50 years, Grantier Oil has provided Propane, Fuel Oil, Heating and Cooling Sales and Service to a variety of homes, businesses, and farms. Grantier Oil Company, Inc. is committed to delivering safe, reliable fuel products and services. We proudly serve the counties of Schoharie, Montgomery, Otsego, Schenectady, and Delaware.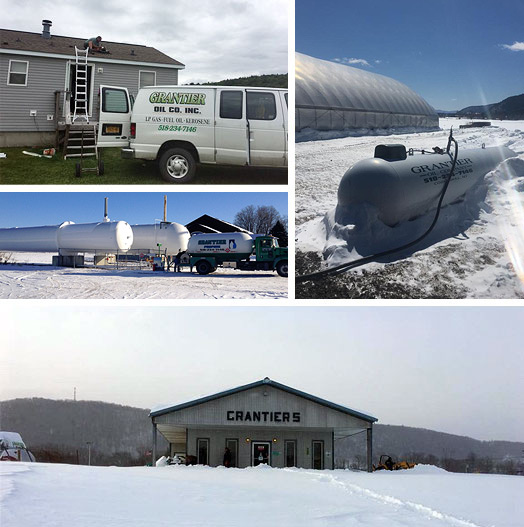 Why Choose Grantier Oil?
24/7 Emergency Service
$.10 off per gallon for payment within 7 days (**only for applicable accounts)
Thank you for your great service ! I live in Summit and your driver just delivered my oil, (Im old and didnt get to plow the driveway), and he made it up the driveway. The previous company I dealt with would have just driven away. I am so impressed and so happy I switched to Grantier!
F. Kemmer